"A leader is one who knows the way, goes the way, and shows the way." - John C. Maxwell
Vladimer's profile

80



LinkedIn Social Selling Index


Leading Brands
Forward.
"Vladimer shared his ideas with thousands of business people from 6 continents and 922 cities and he inspired the Summit with his vision." - The Global Marketing Summit
Vladimer is a renowned, enlightening and vibrant keynote speaker. He works with universities, business and individual service professionals to achieve strategic growth. His intelligent and inviting speaking style entertains audiences as he inspires in digital marketing, social media, branding and innovation.
Vladimer is results-obsessed and passionately driven to innovate. He is collaborative by nature and constantly pushes boundaries for his valued clients, delivering unique results. In a fast-moving world Vladimer delivers approximately 20 keynote speeches annually. He brings innovative ideas that lead to successful digital marketing campaigns. In his view, listening and engaging on social media with your audience build trust.
For the last ten years, Vladimer has brought brands and customers together through unprecedented and unique marketing communication. He has an excellent way of looking at problems and solving them. Vladimer is a trusted speaker across global locations and a digital leader behind the global launch of world-leading websites. He speaks on social media strategies that are tailored to accomplish profitable results. He has worked with the world's best brands in many industries, B2C to B2B and start-ups. Vladimer's clients results speak for themselves.
Specialties:
Using social Media channels
business development
content marketing
big data
marketing Automation
mobile marketing
social media marketing
Internet of things (IOT)
search engine optimisation (SEO)
wearables
online PR
Vladimer's keynote speeches bring you more ideas, more new clients, more calls and more sales. He transforms digital experiences that grow visibility, engagement and value. Whether you need an influencer for a speaking engagement, a private corporate talk or a company training session, If you would like to collaborate with Vladimer please contact at info@vladimerbotsvadze.com or call him directly at his Dubai location.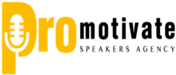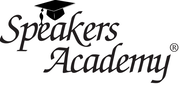 Audience: C-suite executives, associations, organizations, corporations, entrepreneurs, non-profits, universities, and business schools.
Availability: Keynote, moderator, panelist, virtual events, workshop, corporate training, author appearance, fireside chat, masterclasses, Q&A, advertising campaigns, public appearances, television and media, brand endorsements, and after-dinner speaking.